Industrial Engineering Services (IES)
URS has developed a proven mechanism for productivity improvement through Industrial Engineering Techniques. Techniques supported are - Methods and Value Engineering , Lean , Business Process Management ,Operations Research and TPM/TQM.

Business Assurance Service (BAS)
URS has a proven model for implementing effective Quality Management systems leading to ISO 9000,IATF and Total Quality Management. Our association with the clients here is right from setting up system from the scratch till the end of certification and some times beyond that too.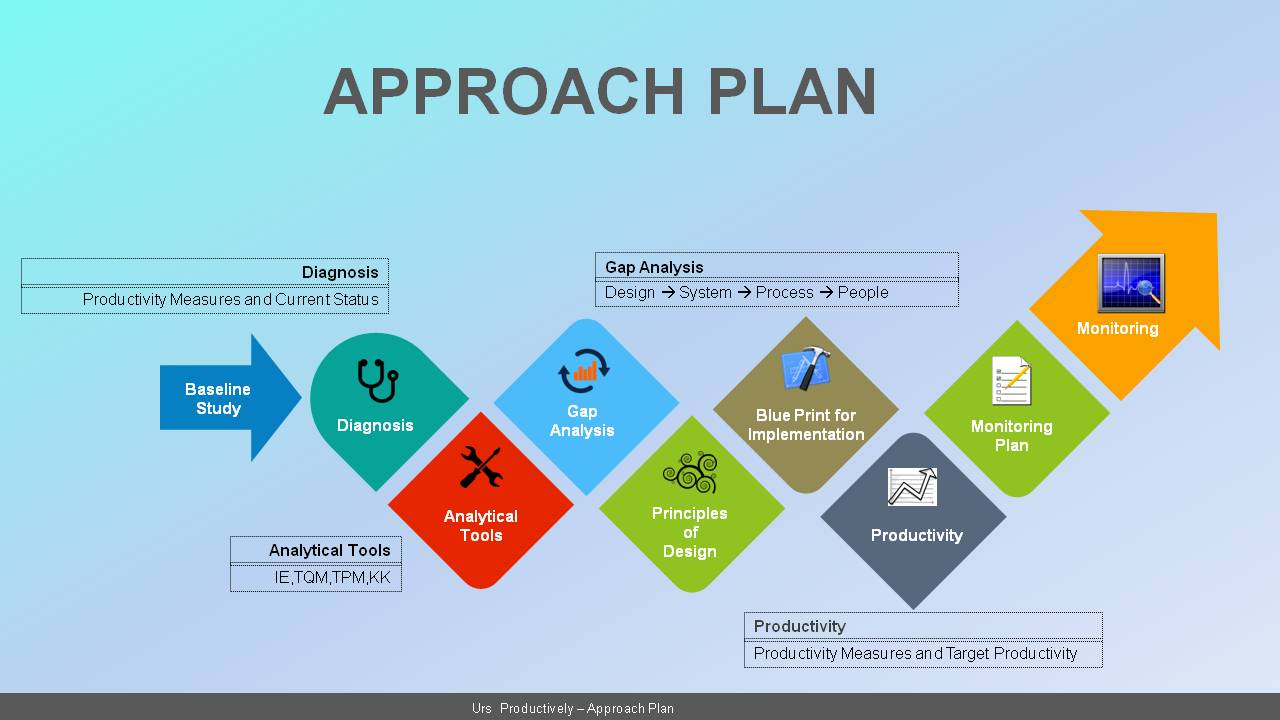 Holistic solutions that are useful and usable, by establishing and internalizing processes with focus on Quality, Cost Effectiveness, Response and Flexibly.
To be a globally respected IE Service Provider for SMEs, in the areas of Productivity, Quality and Competitiveness, with emphasis on Functional Value Addition, Simplicity, and Cost Effectiveness.